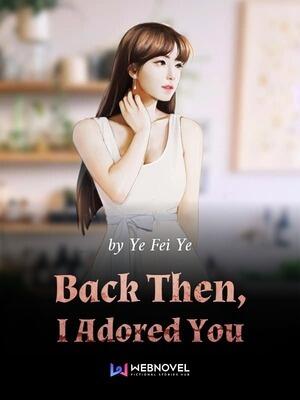 Back Then, I Adored You
The Adonis Next Door: 100 Days of Forced Love
book 1074 Chapters supervised_user_circle 58.1K Views bookmark 93 Bookmarked Ongoing Status
Categories
Back Then, I Adored You novel is a popular light novel covering Romance genres. Written by the Author Ye Fei Ye. 1074 chapters have been translated and translations of other chapters are in progress.
Summary
Original name: Prince Charming's Next Door, finished. One day, she slept with him accidentally. Two month later, she found herself pregnant, so they got married with baby. "Mr. Gu, I like the dishes of this restaurant." Then the chef of that restaurant was hired as theirs. "Mr. Gu, I like the bags of that brand." Then the designer of that brand was employed exclusively for her. She thought of herself as a stranger to him after marriage as she had always been, but in fact he doted on her totally beyond her imagination. He would satisfy all her demands, except letting her find a job. She kind of got anxiously bored at home, so she sneaked out to find herself a job. However, whichever company she was hired by would go bankrupt somehow or other. Finally, she got to know it had been always him who had done mischief surreptitiously. She went to question him angrily, but he gave her a job with a smirky smile. The next day when she went to take the office with delight, she found her employee ID card on the desk said 'Name: Qin Zhi'ai, Position: Wife of Gu Yusheng'.
No review has been written yet. Please share your thoughts to rate and score...