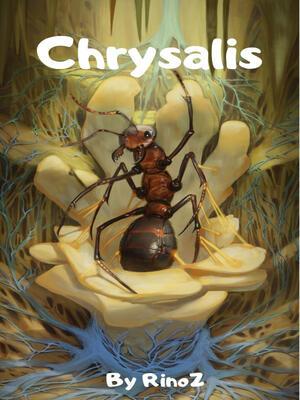 Chrysalis
620 Chapters 223K Views 247 Bookmarked Ongoing Status
Categories
The Chrysalis novel is a popular light novel covering Fantasy genres. Written by the Author RinoZ. 620 chapters have been translated and translations of other chapters are in progress.
Summary
Anthony has been reborn! Placed into the remarkable game-like world of Pangera.

However, something seems a little off. What's with these skills? Bite? Dig?

Wait....

I've been reborn as a WHAT?!

Follow Anthony as he attempts to adjust to his new life, to survive and grow in his new Dungeon home!
Please share your thoughts to rate and score...
I love stories like this that offer a different experience because we all have experienced the stories of transmigrators being reborn in a world where they are the chosen ones but stories like this where we instead focus on the typical "antagonists" in this case monsters are really few and far between and to say this one of the best novels I read is an understatement.
I really recommend this novel for anyone looking for something different.
View Details
While reading I have found the story to develop quite smoothly and explain everything very clearly for the most part. The author is good to make sure the power system is at least understandable if not completely flushed out to the reader. This along with some extra tidbits that are added to the beginning of some chapters, add some lore in the form of book and journal entries to give the reader some more understanding or background. An enjoyable read that I truly recommend.
View Details
When I first started reading Chrysalis, I was very unsure about the MC and how the story would be developed. But after reading it, I have fallen in love with the MC and how there is always something new and existing that wasn't there before. What happens to most of the other Light Novels is that it gets repetitive, and the MC becomes very boring and doesn't really develop after a certain point. But Chrysalis doesn't have this problem MC, and the side characters are all very entertaining and relevant to plot as you grow with them as they continue there journey. Another thing Chrysalis does well is it sticks with its characters and develops them, so you don't feel that every new and past character that you meet will be left behind and become irrelevant later on as the story progresses. Chrysalis Is truly a great story that I highly recommend for people to sit down and read as it helped me come back and read lights novels again. As I got burned out by these repatative and badly written characters that start out strong but later become boring and where there are no real side characters to help develop MC again so you can become interested in the story.
View Details