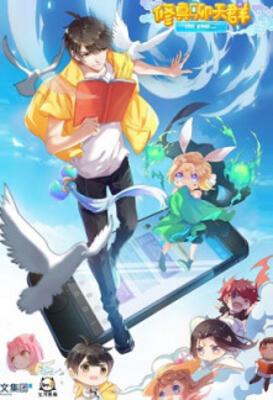 Cultivation Chat Group (Web Novel)
1397 Chapters 199K Views 188 Bookmarked Ongoing Status
The Cultivation Chat Group (Web Novel) novel is a popular light novel covering School Life, Slice of Life, and Action genres. Written by the Author Legend of the Paladin. 1397 chapters have been translated and translations of other chapters are in progress.
Summary
One day, Song Shuhang was suddenly added to a chat group with many seniors that suffered from chuuni disease. The people inside the group would call each other 'Fellow Daoist' and had all different kinds of titles: Palace Master, Cave Lord, True Monarch, Immortal Master, etc. And even the pet of the founder of the group that had run away from home was called 'monster dog'. They would talk all day about pill refining, exploring ancient ruins, or share their experience on techniques.
However, after lurking inside the group for a while, he discovered that not all was what it seemed…
Please share your thoughts to rate and score...
Its one of those funny wuxia types in which story is mostly non tragic other such novles are : Divine card creator,pocket hunting dimension ...
View Details
Best Cultivation novel out there, and the comedy is epic.
View Details