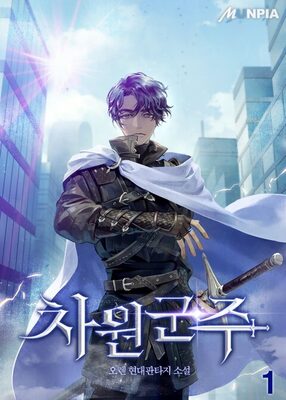 Dimensional Sovereign
179 Chapters 96.2K Views 278 Bookmarked Completed Status
The Dimensional Sovereign novel is a popular light novel covering Action, Adventure, and Fantasy genres. Written by the Author Oren. 179 chapters have been translated and translation of all chapters was completed.
Summary
One day, I was given the mysterious power of Hwanmong.
If I killed a monster in the dream then my level would rise in reality.
My home in reality became a base in the dream.
A dimensional strategy RPG where reality and dreams are linked!
Earn money and become stronger!
Now, I will dominate the entire world and…the Universe
Please share your thoughts to rate and score...
A fun story. It did kind of slow toward the end but it was still enjoyable. If you like stories where the main character struggles in the beginning but gets significantly stronger through effort then I would recommend this. There is some romance, kind of, though it is definitely its weakest point. At least the mc actually gets with the girls (yes, its technically a harem but it doesn't read like one) and isn't a dense moron all the way through.
View Details
Was a loot of fun to read, had a strong start and middle, but the ending was a little weak. But still overall a good and interresting book, definitely would recommend it to people who like this genre and setting.
View Details
Great book. I have already re-read it twice. This book is very simple it is just about a guy who levels up very fast. Just like any other book with a level-system.
View Details