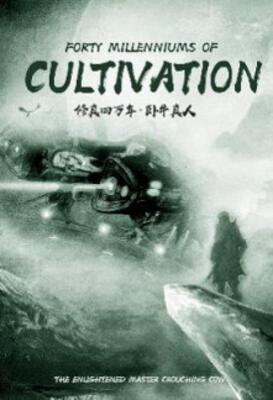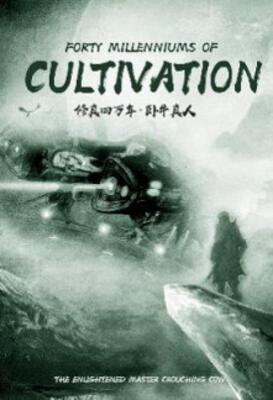 Forty Millenniums of Cultivation
2711 Chapters 556K Views 564 Bookmarked Ongoing Status
Forty Millenniums of Cultivation novel is a popular light novel covering Sci-fi, Xianxia, and Action genres. Written by the Author The Enlightened Master Crouching Cow. 2711 chapters have been translated and translations of other chapters are in progress.
Summary
"Even if this universe is truly nothing more than a brutal bloody shadowy forest, we Cultivators will burn all that we have just to give off a single weak flickering spark in the darkness!
No matter how weak each spark is, how short-lived, how small… As long as the sparks flow unabated, then one day one of those sparks will light some tinder, and that tinder shall light some fallen branches, and those branches shall set ablaze each and every last tree of the forest!
In the end, even the smallest sparks will eventually set the shadowy forest ablaze, and illuminate the whole world!"
In a world teeming with cultivators, Li Yao, who makes his living collecting scrap metal, encounters the soul of a titan powerhouse from forty thousand years in the past.
Please share your thoughts to rate and score...
Drellnor
I'm writing this review as of a few hundred chapters in and I have almost no complaints. Solid world building and character building.
It also ignores a lot of tropes that always bother me in cultivating novels, such as young master is jealous so I'm gonna try to ruin your life, over and over. All of the characters are pretty patriotic and while may be at ends with protagonist they aren't tryna kill the guy, more professional competition.
A lot of the novel is very slow paced but the upside of that is how well flushed out the book is, there's some deus ex machina but you can't really avoid that completely in any supernatural book.

TLDR: I heavily recommend this novel, very enjoyable and no downsides imo.
IAmJustFoolingAround
Ok...I read this novel till 1000 chapters and so on it's good novel not too solid but passable...small review...mc born in garbage disposal area as orphan and have bit memories of his past life on earth as a car racer...he one day meet some strong expert weapon refiner...weapon refiner adopt him, guide him and later died due to age... now mc goes to school and then to University and lastly start his struggle against demons from different dimension...and during one event of fighting a very strong demon he launched himself in unknown space and accidently discovered new sector in space... he join some mercenary group and then rome here and there...
so basically story is a mess in all directions but joined together to make sense...if you like adventure novels then go for it..it's not that bad...but power ups are messed up and there are many emotional contradiction in story...like mc don't have a clear view of his goals...he is just going with the flow...like first he appose demons but later he wants to research in how to become one...and so on

LuciferSK
This is by far the best novel I have read, I recommend it to anyone.
Try it, this novel will surprise you with the incredible plot it has.

I will not talk about the novel because you deserve the pleasure of reading this without any spoilers.

PD: Don't read the Manga and do not search for it (garbage compared to the novel)