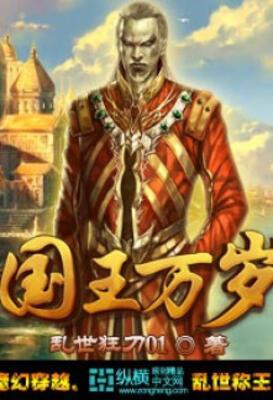 Hail the King
1621 Chapters 539K Views 352 Bookmarked Completed Status
The Hail the King novel is a popular light novel covering Romance, Comedy, and Action genres. Written by the Author Mad Blade During Troubled Times. 1621 chapters have been translated and translation of all chapters was completed.
Summary
An ordinary student accidentally traveled into an other universe and became the king of a small kingdom. He had gotten a "Cheating Code" of life and was able to complete something extraordinary. This is the story about a king that was able to conquer continents and leave behind him an ultimate legend that will be recited between every generation to come.
Please share your thoughts to rate and score...
Perfect if youre looking for a 13 years old fanfiction of how they become the "bestest ever" by playing Diablo.
Typical isekai fare, with all its fallings, but made worse than average by the immature tone and characters
View Details
Hail the King is a very unique novel. It was the first novel that I really feel in love with as it is a mix between the Diablo universe and a cultivation universe. I loved the Mc from the start. He was a mature character that was not boring or became a super arrogant and a hypocritical character or was to smart for his own good. And the novel also had strong supporting characters that both helped the mc become more interesting and helped Mc become connected to the world. The thing that made this story so interesting for me was the use of the Diablo universe as it was such a huge shift from the boring and reparative cultivational novels. The Diablo universe made it so interesting to read as it added this grimdark universe into this cultivation world, which made the story fifty times better, but Hail the king has its cons. I say around chapter 700 - 800, the story shifts and became less interesting as it became very static as Mc had no real mental or physical challenge anymore. The side characters that had personalities that really stood out and helped the world feel alive disappeared and were replaced with characters that were all yes men machines. So the story became very lonely and boring as it only focused on the Mc, which at this point, nobody could challenge physically or mentally. Before the side characters, all had there own objectives and mysteries that helped the mc progress though the story and made it so interesting as you want to know more about theses people and their personalities and how they affected the world. To sum up, Hail the King is a novel that I recommend you read and explore as it has so many interesting events, and with the Diablo universe, it becomes even more interesting. In the end, the story really felt like the author had gotten tired of the story, and it really showed. I give Hail the King a 4 out of 5 as there parts where the story gets very slow.
View Details