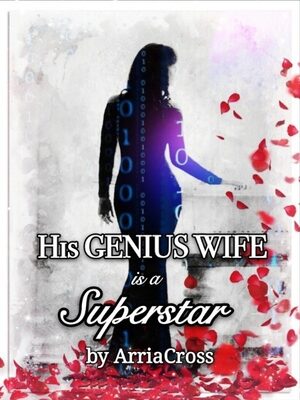 His Genius Wife is a Superstar (Web Novel)
887 Chapters 980K Views 396 Bookmarked Ongoing Status
Categories
The His Genius Wife is a Superstar (Web Novel) novel is a popular light novel covering Contemporary Romance, Romance, and Comedy genres. Written by the Author ArriaCross. 887 chapters have been translated and translations of other chapters are in progress.
Summary
A world-famous hacker and daughter of the most powerful criminal family who ruled the international Underworld for many generations is killed when their organization is annihilated in a single night.

She is reborn into the body of Iris Long, a teenage pop singer, wild party girl, and spoiled brat. For the former princess of the Underworld who lived an overprotected and shackled life, this new life is a chance to finally live the life of freedom and independence that she always wanted.

Jin Liwei is the most powerful man in the country's business world. Cold and ruthless, he is someone only a few dare offend. When the infamous Iris Long, who used to chase his younger brother, wakes up from a year-long coma, his unfeeling heart moves for the first time and he falls hard for this unexpected genius girl.

She wants to fly freely and soar high beyond the sky. He wants her everything, to tie her to himself and to never let her go.

This is her journey to super stardom. This is his journey in accompanying her. Together, they will rock the world while facing many challenges.

But what will happen when she discovers that she can never escape from the shadows of her previous life? Will she still be able to live her dream life of freedom and independence? Will he be able to protect her from the dangers?

###
Instagram: Arria Cross (@arriacross)

HGWS Discord Server:
https://discord.gg/cSUhBdz
...

WARNING!!! WARNING!!! WARNING!!!

This novel is rated 18+ (no one 17 and under allowed). It contains mature adult themes, coarse language, explicit sexual content, and occasional graphic violence. Reader discretion is strongly advised. Please do NOT read if you are under 18 or if you feel uncomfortable with any of these elements.

And despite of what some of the negative reviews are claiming, there is NO rape in this novel. Many scenes are deliberately made uncomfortable (clear 18+ warning), but there is NO rape.

Also please remember that this is a work of "fiction". Thank you!
Please share your thoughts to rate and score...
I think its underrated. They should give it a (atleast give it a) 3 stars because i think its not that bad and i dont think the romance is force plus if they are talking about the age gap sometimes other novel have huge age gap like 10‐30 years age gap. So i don't see the point why they hate this story. Btw i wanna give it a 4 stars but i hate tha ML's personality so Im ganna give it a 3 stars
Some ppl like this, many ppl hate the story. Why?
At the beginning, ML is 30 yrs old,FL is 20 years old
FL is a normal main character who becomes a total beta in front of the ML and its too cringy. And this goes on and on. Don't know after 400 chaps how it is.
The romance kinda feels forced and cringy. The FL is inexperienced in romance so the ML literally 'forces' intimate things on the FL using his strength and so she's forced to give in. Meaning that FL is inexperienced feels good when he forces himslef onto her that's why she allows him to do it.
The ML is very arrogant and behaves as if he owns the world. Whenever the FL doesn't want to do something, he says "Xiulin" and she does it. For eg:-
(ML is forcing her to kiss him while she doesn't want to)
FL :- I don't want to kiss you
ML:- Xiulin
( then fmc kisses him)
Many chapters have such situations
Reviewed at Ch 63

This is an odd novel written by a new writer I presume.

Usually such novels have a reasonable reason to why the main protagonist is so OP. Even though the reason is open ended but it is still something to provide a foundation. This novel presents no reasons at all.

Not to mention the author wastes so many chapters solely on characters that just pop out of nowhere and are then forgotten after the first one or two encounters. Suffice to say the novel is extremely light on background details and world building is non-existent.

And then there are chapters completely dedicated to reactions from netizens with all the trolling and liking, making them hard to read. Such exposition is portrayed as very important but could have been presented in a concise and tasteful manner.

The romance is extremely forced. No build up at all and goes straight to forceful kissing and foreplay.

Overall it is less than an ok novel.