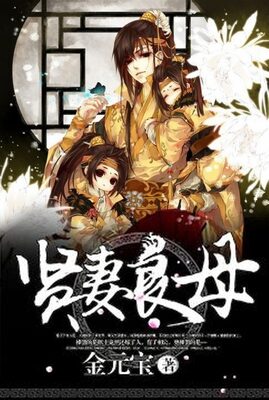 I Became A Virtuous Wife and Loving Mother in another Cultivation World
376 Chapters 42K Views 139 Bookmarked Ongoing Status
The I Became A Virtuous Wife and Loving Mother in another Cultivation World novel is a popular light novel covering Comedy, Historical, and Romance genres. Written by the Author Jin Yuanbao. 376 chapters have been translated and translations of other chapters are in progress.
Summary
After looking at a handsome man's picture, he has transmigrated into another world. Rong Yi looked up at the sky, speechless. How unlucky could he be to have transmigrated into a loser + sissy's body…
What's worse, the original master of this body has been married to a man! And the worst thing is…
Rong Yi takes a deep breath and lowers his head to look at his chest! Flat! Check! Then he pulls open his pants and luckily see his 'brother' is still there, feeling much relieved…
He said to the little cute kid, "What did you say? Say it again."
…
Please share your thoughts to rate and score...
This story is nice if you like family-oriented BL story. As far as i've read (ch99), it's not that really intimate (if youre lookin for that) and long talks abt "cultivation". I'm also quite curious for the both ML's love progress and how he will give birth since he's quite a funny character. 😅
The story is really good and unique. I love the plot and character development. It's a good read especially because it is family oriented and you get to see how the family bonds and grows from one child to four children making the story cute and fun. The plot of transmigrating to a cultivation world and having a family is nice and not that cliche because there's more to it especially resolving how he came to that world. There's still many mysteries regarding his transmigration but that's what I'm looking forward to. I also love to see more of the kids' growth and the ML's character development. The story is not your typical yaoi story and also has some spicy scenes although not detailed but will still give you enough details. The story is a must read and I'm wondering why it's not well talked about but I hope a lot more gets to read this interesting novel. I'm looking forward to more updates!!