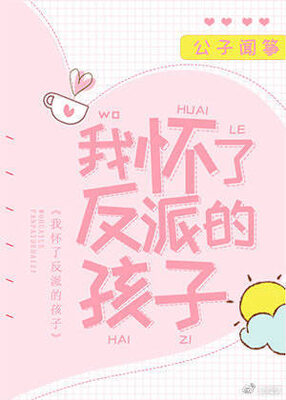 I'm Pregnant with the Villain's Child
215 Chapters 58.7K Views 228 Bookmarked Ongoing Status
Categories
The I'm Pregnant with the Villain's Child novel is a popular light novel covering Drama, Josei, and Psychological genres. Written by the Author Master Wenzheng. 215 chapters have been translated and translations of other chapters are in progress.
Summary
The older sister flees from her wedding to be with her lover, and her younger sister is forced to take her place in marrying a very powerful man.
As luck would have it, she ends up transmigrating into the body of that younger sister.
Although the man that she weds is very powerful, he's the irredeemable final villain.
All villains are doomed to a bleak ending. And, as this villain's wife, she's afraid that her ending won't be good either.
Fortunately, the older sister had gone back in time after having experienced a lifetime of suffering. This prodigal daughter returns to the turning point of her life. Pointing at her younger sister, she demands for her younger sister to hand over her husband.
Looking at this beautifully crying older sister, Ye Zhen swiftly yields and says, "Older sister, don't worry. I haven't even done anything with brother-in-law!"
To her shock, she later discovers that she's pregnant.
With tears in her eyes, her older sister says, "Didn't you say that nothing happened between the two of you?"
Ye Zhen looks at the great villain that doggedly pursues her. She is utterly and totally doomed.
There's a great villain lying next to her, and she's pregnant with a mini villain. How's she suppose to survive?!
Later on, as Ye Zhen watches the great villain putting the baby down and changing the diaper, she sighs. "There's nothing that can be done. I've already missed the golden opportunity to turn things around. How can I leave now?"
Please share your thoughts to rate and score...
This novel is really good. It has a unique plot and good character development. The story is light but also dramatic. The female lead seems average at first but then she becomes clever and strong willed. The villain is not really that bad and is even head over heels for her. It's also a transmigrator story. There were some confusion in the story because female lead is a reincarnator and her twin sister is a regressor. The female lead thinks she reincarnated in the novel while her twin sister has an ENTIRELY DIFFERENT past life experiences. I really got confused here but it was resolved over time. Overall, the story is a great romance modern type reincarnation villain/villainess story and I'm looking forward to more chapters especially about their baby.
This novel is one of the best I have read in terms of the plot of the story and the characters, and it is also somewhat realistic and not overly dramatic, I loved it very much, thanks to the translator for his hard work 😊💕💕
I love this novel very interesting...!! I'm more shocked now...😊😊
I can't wait for another chapter ☺️♥️!!! Hope this continue far more ....