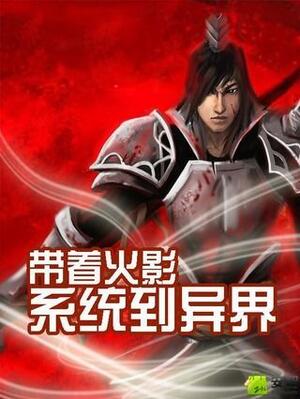 In Different World with Naruto System (WN)
Bringing the Hokage System to Another World
book 381 Chapters supervised_user_circle 214K Views bookmark 251 Bookmarked Completed Status
In Different World with Naruto System (WN) novel is a popular light novel covering Fantasy, Slice of Life, and Adventure genres. Written by the Author Fish ball sauce. 381 chapters have been translated and translation of all chapters was completed.
Summary
At Divine Wind Continent, there is cultivation system—douqi, illusion and magic.
Ren Tian You was a fan of Naruto, single carelessness caused him to arrive in different world.
Unexpectedly only to discover within his body possessed Naruto system.
What? You will use douqi! I, your father's taijutsu is also not weak! Look at my shadow dance!
What? You will use illusions! I, your father however have every illusions' ancestor, Sharingan! Look at my Tsukuyomi!
What? You are a magician! I, your father am a ninja! Look at my fire style——– grand fireball!
Please share your thoughts to rate and score...
Story was amazing. First I thought that this was some generic copy bullshit but after I read like 20 chapters I was hooked. Translation was decent some trypos here and there. Ending was absolute crap ngl author could've given us some more sneak peaks. All in all absolutely recommended
It's good but too short like satisfied yet Unsatisfied feeling, I recommend it. In first part is translation suck but its improving so stay cool.
The story was short. But it is a good one though. I enjoyed reading the novel. Bit the ending gives me a bad taste of hope that there will be a next update. Lol. It is indeed an ending which leaves us to our imagination. Thank you author.