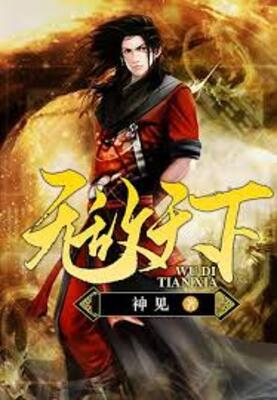 Invincible
Invincible Conqueror
1758 Chapters 614K Views 218 Bookmarked Ongoing Status
Categories
The Invincible novel is a popular light novel covering Action, Drama, and Harem genres. Written by the Author Shen Jian. 1758 chapters have been translated and translations of other chapters are in progress.
Summary
The strong are lonesome. Overcoming the loneliness pushes you to stand invincible at the top.
Pro-disciple of the Shaolin Temple on earth, Huang Xiaolong was reborn into a Martial Spirit world, carrying Hua Xia's secret knowledge, the Body Metamorphose Scripture. In a Martial Spirit world, only those with Martial Spirit are able to train in battle qi and become a warrior. Huang Xiaolong born with a heaven-defying rare Martial Spirit was mistakenly taken for common variant Martial Spirit during the awakening ceremony conducted by the tribe and thus sidelined. However, Huang Xiaolong with his common "variant" Martial Spirit again, and again displayed unnatural talent, defeating geniuses, shocking the clan and the entire Martial Spirit World
Please share your thoughts to rate and score...
This story reminds me of why I stopped reading cultivation stories: The MC constantly lucks out in the weirdest ways, the power creep is absolutely horrible, and the plotlines are extremely repetitive.

Each arc is like a Power Rangers 'villain of the week' bit, but that really pertains to all cultivation stories. All I'm trying to say is that the story gets boring really fast.
View Details
Better than "World Defying Dan God" because it has story not only quotes like 'White Rabbits', 'Big Rabbits', and horny characters.
I love this novel because it has Story
View Details