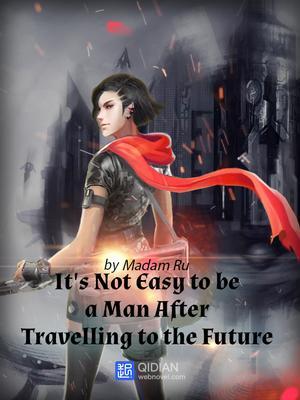 It's Not Easy to Be a Man After Travelling to the Future (WN)
Crossing to the Future, it's Not Easy to Be a Man
book 1483 Chapters supervised_user_circle 201K Views bookmark 273 Bookmarked Ongoing Status
It's Not Easy to Be a Man After Travelling to the Future (WN) novel is a popular light novel covering Action, Adventure, and Comedy genres. Written by the Author Madam Ru. 1483 chapters have been translated and translations of other chapters are in progress.
Summary
After dying from a strange terminal illness, Ling Lan was reborn into a world 10000 years into the future. Although she dearly wished she could just live a peaceful and uneventful life in her new healthy body, fate had other plans…
Forced to disguise herself as a boy just so she could inherit her deceased father's premium military benefits, Ling Lan's journey to adulthood was full of challenges. After much difficulty, she finally turned sixteen when she could drop the charade. But before she could grasp her newfound freedom to get married and start her own family, a twist of fate results in her being thrown into the Federation's top military boys' school.
With these twists of fate, Ling Lan had little choice but to walk further and further down a path of no return, one of cold and aloof dominance…
Please share your thoughts to rate and score...
Absolutely love this novel. I've read many badass FL novels trust me but this novel brings the definition of badass to a whole another level!! Usually, I don't like novels that have a slow burn romance (and when I said slow I mean SLLLLOOOOOWWWW) but every character is fleshed out so beautifully and every chapter makes it so hard to wait for the next release. At the start, I was hesitant to read it because mecha was a whole new concept to me but I'm so glad I read it. I've been waiting for five months now for them to come back with hiatus because their latest chapter ends on a cliffhanger. Anyway for anyone who is tired of passive female leads that wait for their prince charming to save the day- I seriously recommend this novel to you. To sum this novel up the female lead is no queen/empress. She is an emperor
Okay i manage to read till the last update ✌ and i really enjoy this novel,at first im not that fond of mecha-universe genre but guess what....this novel really interesting i recomended for someone who likes shounen genre but this time the protagonist is female... And i like this FL isn't like a tipical transmigration story that too op and the friendship,loyal comrades, the family of this FL have its own story, and actually its my first time i find that i don't hate this little romance in this novel its not annoying..its cute ~\(≧▽≦)/~ okay i really like the relationship between FL and her father ling xiao they're so funny...and also Between the her comrades (han junyi, lou loucheng, the 2nd strong ones (im forgot), etc)), andddd finally our FL lin lang and li liancheng kyaaaa there's a misunderstanding and thats what makes the story so interesting ok can't wait for the progress of their romance O(≧▽≦)O
♡♡Overall its worth it to read ♡♡
Really enjoyed the premise of the story, although the grammar and language use was somewhat questionable, it was still a lovely read. I would love to read more of this when the author comes back from her hiatus.