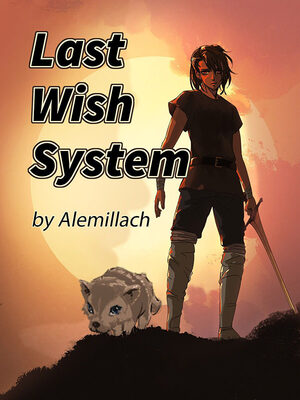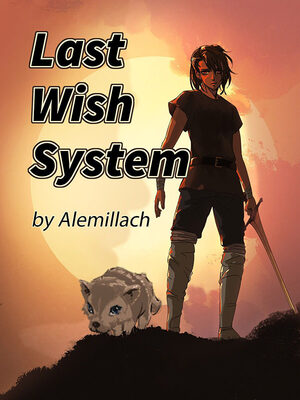 Last Wish System
644 Chapters 203K Views 359 Bookmarked Ongoing Status
Categories
Last Wish System novel is a popular light novel covering Fantasy, Action, and Romance genres. Written by the Author Alemillach. 644 chapters have been translated and translations of other chapters are in progress.
Summary
In a universe where the great experts can reincarnate, Yale Roanmad reincarnated with almost no memories of his past life and didn't know who he was.

Despite the problem with his memories, Yale had obtained a strange legacy from his own past life the Last Wish System.

Yale, who remembered the pain of dying, decided to turn strong to avoid suffering the same pain again. Moreover, he also decided to investigate his own past life to remember who he was.

However, he didn't know that a Mysterious Expert, who knew a lot about him and his past life, was looking at him from the shadows.
______________________________________________
Join the Last Wish System Discord Channel: https://discord.gg/RHVESef

There is a channel to report errors there, I might not see your reports if you put it in the comment section because I am not getting notified when people comment.

This novel has been completed. I will still go back to edit old chapters whenever I have time. The prequel will be released soon!

You can also support the novel on Patreon: https://www.patreon.com/Alemillach
Or by donating in Paypal:
https://paypal.me/Alemillach

There is a Wikia under construction. If you want to help, you are welcome: https://last-wish-system.wikia.com/wiki/Last_Wish_System_Wiki

Some 3D characters based on the novel characters, be aware of spoilers if you aren't up-to-date: https://hub.vroid.com/users/10577572
Please share your thoughts to rate and score...

Flowerfell0Sans
... To be perfectly honest, I do not know what to say about this book other than I like it and that you should read it. The ending was... good? I kind of expected it but not all of it.
MNRDNS
Read it some years ago, and oh my, .. what a boring ride to get into. First 50 chapters kinda interesting, then things begun rolling downhill since writer seems have some kind of sis-con.

jk_eldorado
The description of places and worlds is too shallow but the plot is deep and subtle, I like it.
The ending was well thought, I didn't expect it. I hope there is a follow up related to visiting other multiverses.