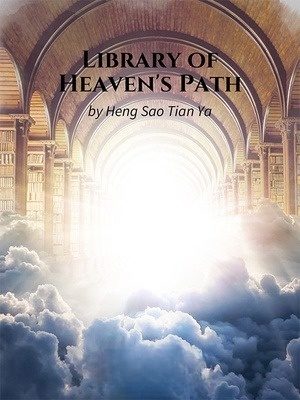 Library of Heaven's Path
2268 Chapters 514K Views 302 Bookmarked Completed Status
The Library of Heaven's Path novel is a popular light novel covering Comedy, Fantasy, and Martial Arts genres. Written by the Author Heng Sao Tian Ya. 2268 chapters have been translated and translation of all chapters was completed.
Summary
Zhang Xuan traverses into a foreign world and becomes an honorable teacher. A mysterious library appears in his mind. As long as it is something he has seen, regardless of whether it is a human or an object, a book on its weakness would be automatically compiled. Thus, he became formidable.
"Emperor Haotian, why don't you like to wear underwear? To think that you're still an emperor, can you pay more attention to your image?"
"Fairy Linglong, if you continue to suffer from insomnia, you can always look for me. I have a way with lullabies!"
"You as well, Qiankun Demon Lord, can you cut down on the garlic? Do you want to stink me to death?"
…
This is an incredible story about the heritage between teacher and students, cultivating and guiding the world's strongest experts.
Please share your thoughts to rate and score...
The novel's story line is fantastic and it's characters each have their own charm. MC might be considered OP...he is actually but uk...his is the MC. The way justice is being served is so good it's like multiple slaps to the face. Overall it's worth the read although I'm yet to finish.
View Details