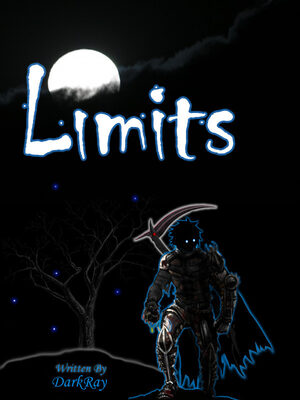 Limits novel is a popular light novel covering Fantasy, Action, and Adventure genres. Written by the Author DarkRay. 473 chapters have been translated and translations of other chapters are in progress.
Summary
Have you ever considered, what is a Limit? Well, I have. I've seen people who were as strong, as wild animals. Those that were faster than the wind. Some that shined with intellect. Yet, what are the Limits of mankind's strength, or intelligence?

No one seems to know. We develop more and more, seemingly without an end. What if, someone was the smartest in the world? Would that suggest the Limit? What if, someone was the strongest in the world? Would that be the Limit? Would that make that someone, more than a Human? These are just questions, but what if I saw people reach their Limits? What if I know what happens, when you break the Limits? What if I were to tell you about it, would you believe me?
--------------------------------------------------
The book is completed. The 1st volume (e-book) is available for my patreons or through amazon!
https://www.patreon.com/darkrayauthor
https://www.amazon.com/dp/B086PY3HYV
**
Please share your thoughts to rate and score...

lnwUser65673
Disappointed with the scene chapter 422 with he never did anything to show that he was in love it was just a deus ex machina in addition to being bad and stereotype deserves a star just for a bad scene which destroys the story

XoudrionS
Story deservers more recognition. I think it is pretty well made and is trying to convey a meaning at the end of it all. It isn't anything grand about becoming a being that destroys the world and controls the Universe. No. It's much more simple and that makes it more beautiful. The story does not stretch and I recommend it for you to read.
Ops
Im at chapter 400 and the story is good.
U have to pass chapter 180 , thats where the story pickes up , so try to read around 200 then think if u want to dump it.
SMALL SPOILERS


The only thing i hate and i didn't vote for 5/5 is that were to many fights that ended with him passing out and being rescued.