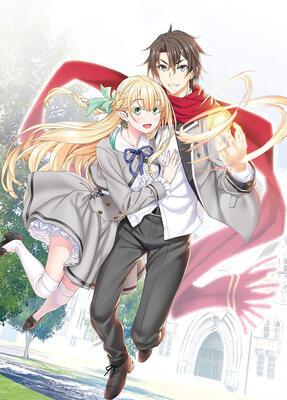 Magical Explorer
I Reincarnated as an Eroge Protagonist's Friend, But Using my Knowledge of the Game I Decided to Live Freely
book 136 Chapters supervised_user_circle 162K Views bookmark 308 Bookmarked Ongoing Status
Magical Explorer novel is a popular light novel covering Action, Adventure, and Comedy genres. Written by the Author Irisu. 136 chapters have been translated and translations of other chapters are in progress.
Summary
There's a legendary Bishoujo Game that has become popular among Japanese gentlemen.
Its name is " Magical★Explorer" or Magiero for short.
The game's protagonist has a cheat-like power with12 different beautiful heroines to flirt with, including additional 12 heroines from the DLC, a harem of 24 beauties. I have become that protagonist!………………Not, instead I have become the third-wheel character who always laughing like an idiot next to him.
Of course I was in despair at first.
Of course. If I am the protagonist I could have all 24 heroines for myself along with unparalleled cheat power. However, since I am the third-wheel there's no heroine that would lay their eyes on me.
But now I couldn't care less about the protagonist and his heroines. Why? Because I discovered magic. While I was using it, I have become interested in it. I want to master it. I want to become the strongest. Thus I have decided.
I would abandon half my role as a protagonist's friend to train my magic and then I would beat the hell out of that cheat who can solo the Demon King.
………..I was training with that thought in mind, but somehow I keep getting closer to the heroines and furthermore, I don't know why I keep encounter events like I am some Eroge's protagonist.
Please share your thoughts to rate and score...
Overall a great story with a MC who just wants to become the strongest in the world.
A great world building , meaning that the secrets of the world are slowly unfolded and its quite fun to read.
Also the MC is not a simp. Let me ask you... if you guys meet your waifu IRL and becomes your friend and a person really close to you would you guys not want to make her happy?
Overall a five star cause its an eroge game world so it has its ecchi elements in it and as usual a dense(not too much) but smart MC.

P.S. Just my personal opinion but I think that a well wrttin dense Protaganist has its own charm.