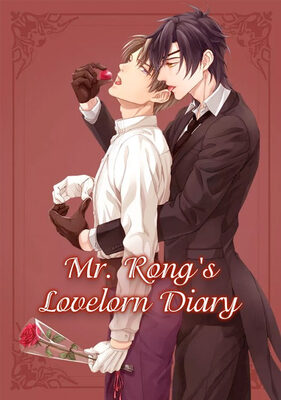 Mr. Rong's Lovelorn Diary novel is a popular light novel covering Comedy, Romance, and Yaoi genres. Written by the Author Tao Baibai. 85 chapters have been translated and translation of all chapters was completed.
Summary
When he was categorised as an Omega at the age of 13, Rong Yi made a tiny little wish. In the future, he wanted to fall in love with a tall, handsome and elegant Alpha whom he could share a romantic love with, then build a blissful family with him and give birth to many cute babies together.
A few years later, he grew into a tall, handsome and elegant Omega and was passionately pursued by countless admirers of the same gender, while all Alphas backed away from him in face of his superiority.
This was not the life he wanted.
Please share your thoughts to rate and score...
Athisha2215
Worth to read.. Interactions between the main leads is sooo adorable, really love it.. ( ꈍᴗꈍ)
Looking forward when this novel become webtoon..

MeiMeh
It is so cute! I like how the ML is not the overpowered nor domineering type as many novels have. Though most part of it are due to misunderstanding and denials nevertheless the story is kinda refreshing for me.

Thearchier955
Cute story hehehe not the typical type of shouta omega but a more of a bara omega which just suite my cup of tea. Like the world background and the characters