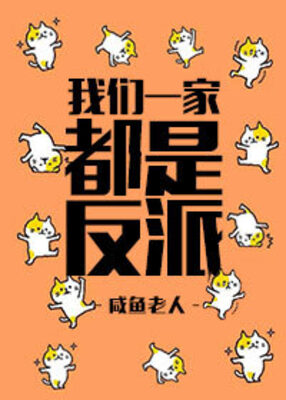 My Whole Family Are Villain
我们一家都是反派
174 Chapters 31.2K Views 110 Bookmarked Ongoing Status
The My Whole Family Are Villain novel is a popular light novel covering Comedy, Drama, and Josei genres. Written by the Author Xián yú lǎorén. 174 chapters have been translated and translations of other chapters are in progress.
Summary
Fourteen years old Su Bei almost died when she had a high fever, got transmigrated into another world and finally knew a shocking truth–it turned out that the world she was originally in was just a novel and her whole family were villains.
The woman who gave birth to them was the cannon fodder in the novel. She and Su Xiaobao were written like this in the extra chapter. One was a little bastard who tried to bully the male lead's daughter and eventually got thrown into prison and the other one became an escort, who after having failed to seduce the male lead, was killed by an evil director. They also have a dad whom they never met and was the biggest villain in the book.
Back to her original world, the first thing Su Bei did was to take Su Xiaobao and find their father.
Su Bei: Su Xiaobao, quick, call him.
Su Xiaobao: Call him what?
Su Bei: Call dad.
Su Xiaobao: I don't want to, do it yourself.
Su Bei: Dad!
Looking at these two dirty children in front of him, Mr. Qin's eyes showed disgust.
Please share your thoughts to rate and score...
A cute story that revolves around family. The FL is clever and manages to thaw her Dad's cold heart. Her twin brother is so cute as well. Ahhh and their father is so cute. I love how the story focuses on their relationship as a family and also how the FL who knows what will happen in the future because she knows that they are in a novel, tries her hardest to not let their Dad who is a villain to die. A must read because it's kind of a different cliche type of story but will melt your heart.
This story is soooo cute! I love how the father warms up towards the twin (tho despised them at first bcos they're dirty 😂) and overly protective towards the MC. I hope the twin brother gets more spotlight but I'm already content with the story progress 🙈.
It's a good story... Different than what's on trend these days about reincarnation shizzles... she's a level-headed mc, her twin is brother material, and father is not actually a villain... It's just that being cold is within him... Hahaha! Overall, I like it cause I just like being reincarnated (or similar) and have a twin.... Hehe