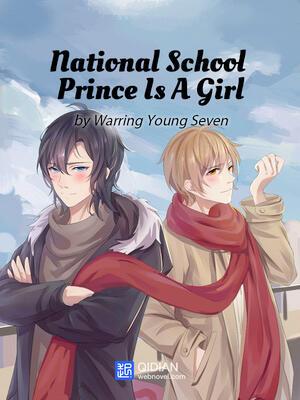 National School Prince Is A Girl
1508 Chapters 169K Views 222 Bookmarked Ongoing Status
Categories
The National School Prince Is A Girl novel is a popular light novel covering Gender Bender, Romance, and School Life genres. Written by the Author Warring Young Seven. 1508 chapters have been translated and translations of other chapters are in progress.
Summary
On the surface, she's a gay high school boy. In reality, she's the hacker known as Z, who hunts criminals on the Internet. A girl dressed in men's clothes; a master at playing games, punishing evil, and having the highest skill in seducing girls. When people learned that "he" was actually female, the entire population blew up!
Fu Jiu: "Great Deity Qin, do you have a girlfriend?"
Qin Mo puts down the laptop: "I don't have one."
Fu Jiu starts to seduce in a low voice: "In that case, you have one starting now. Me."
Hearing this, Qin Mo leans over tyrannically.
Fu Jiu is dumbstruck: "Hold on! What are you doing?"
Qin Mo: "Using my privilege as a boyfriend."
Please share your thoughts to rate and score...
Ive got too much time on my hand and finished this at least 2 times lol. the update on this site is a bit slow tho... great novel for those of u who have too much time on ur hands. its simply too cute, i gotta say tho... we need to see more of hoshino in this novel.
I've caught up. It's fantastic like...the flow is great and the chemistry with everyone is just fantastic. When u think back about how everyone got together it's like foreign now.
It's really very good, it has everything from comedy to spicy7u7, all thanks to the personalities of the main characters, the situations our eroina has to go through to prevent them from discovering her identity, the suspicions of Brother Mo .. ., it has a good context<3