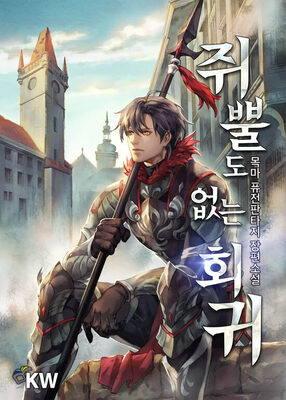 Possessing Nothing
쥐뿔도 없는 회귀
181 Chapters 84.5K Views 264 Bookmarked Ongoing Status
Categories
The Possessing Nothing novel is a popular light novel covering Action, Adventure, and Fantasy genres. Written by the Author Mogma. 181 chapters have been translated and translations of other chapters are in progress.
Summary
C-class mercenary. Started as a No Class, possessing nothing.
13 years of survival in the depths of the ditches.
I've managed to return to the beginning, but…
Please share your thoughts to rate and score...
A really great and underrated story. Interesting mc and I like the pace he grows stronger. Its an mc with 0 talent but keeps it up with hard work. The worldbuilding could be better but is still a lot better than most novels. Great plot and is a good read.
View Details
A highly addictive novel. this is the type of novel you'll binge read in 1 or 2 sittings and wait weekly for new chapters. Its not a masterpiece but it has the potential to be.
View Details