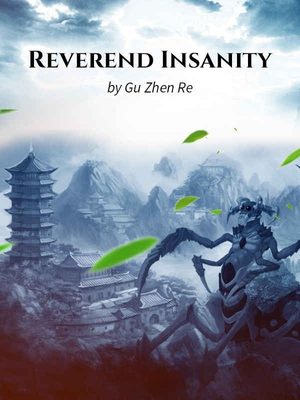 Reverend Insanity
Cổ chân nhân
1955 Chapters 129K Views 172 Bookmarked Ongoing Status
The Reverend Insanity novel is a popular light novel covering Action, Adventure, and Fantasy genres. Written by the Author Gu Zhen Ren. 1955 chapters have been translated and translations of other chapters are in progress.
Summary
Humans are clever in tens of thousands of ways, Gu are the true refined essences of Heaven and Earth.
The Three Temples are unrighteous, the demon is reborn.
Former days are but an old dream, an identical name is made anew.
A story of a time traveler who keeps on being reborn.
A unique world that grows, cultivates, and uses Gu.
The Spring and Autumn Cicada, the Venomous Moonlight Gu, the Wine Insect, All-Encompassing Golden Light Insect, Slender Black Hair Gu, Gu of Hope…
And a great demon of the world that does exactly as his heart pleases!
—
*Gu (蛊) referred to poison in various cultures in South China while in folklore Gu spirits could transform into all kinds of species.
Please share your thoughts to rate and score...
MC IS BADASS. the plans the mc comes up with will make you literally start running from room to room screaming because its THAT good. A must read novel for people who can read
View Details
A masterpiece, I've been reading chinese novels for at least 12 years, this one is a rare gem, you can scarcely find the usual annoying tropes, the world building is amazing, the main character is well written, his enemies are well written, the story progresses smoothly, nothing goes unexplained. It's easily one of the most interesting Xianxia you'll find around here.
View Details
There are two types of novels. The first one is the cliche boring ass novel where the main character continuously pulls Deus Ex Machinas out of his ass. The second one is the amazingly written and innovative novel where the author actually bothered to write out an entire meticulously designed and well thought out magic system and incorporate it into the story. This novel is the second kind.
View Details