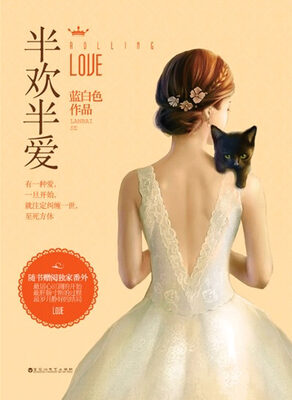 Rolling love novel is a popular light novel covering Adult, Drama, and Josei genres. Written by the Author Lan Bai Se. 84 chapters have been translated and translation of all chapters was completed.
Summary
The world's worst offense, is called Love.
As the heir of a cosmetic organisation, Yan Liang always knew, many people's ambitions are hidden under the world of beauty. When her position as the heir was threatened, a man by the name of Jiang Yu Nan appeared and saved her. As she let down her guard and put her true love in this relationship, she realised… she had already fallen into a well planned trap.
This man, carefully hid his ulterior motive in the name of love, step by step, ultimately pushed Yan Liang and her family to a point of no return. However, when he finally achieved his goal and stood at the top of the cosmetics world, he realised to his horror, in this war of love deception, he won the whole world…but lost her.
The beginning of an ulterior motive… hindsight…
Can it still create a good ending of beautiful/peaceful years?
Please share your thoughts to rate and score...

hanin
I love it ! I really love it ! It's addictive but I'm already at epilogue .. I'm going to miss this Mr. and Mrs. Jiang . Yeah the misunderstand they face is upseting so much for me . But if they got to have happy ending , what more can I say . Seriously , I want the sequel author ! Let's talk about their life with their son after this !
WithABrokenSmile
It was short and sweet. Literally. Though I love stories that are short and have minimal chapters, I think that below 100 chapters are too short and has a tendency to feel like it was rushed. Also, this triggered my 2nd lead syndrome so baaaaaad. T_T Still worth a read though.

DEMONLORDTHUNDER
Love the story At the end everything was settled hapy couple they have been fighting to extreme level so in the end it should be obvious that they love as mush as possible human life is short those who love living should live happily