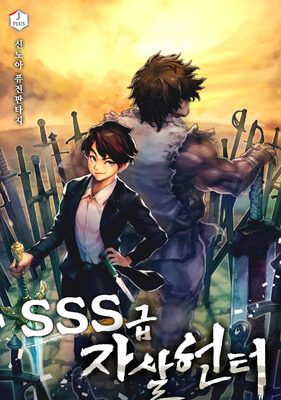 SSS-Class Suicide Hunter
SSS급 자살헌터
78 Chapters 74.4K Views 363 Bookmarked Ongoing Status
Categories
The SSS-Class Suicide Hunter novel is a popular light novel covering Action, Adventure, and Comedy genres. Written by the Author Shin Noah. 78 chapters have been translated and translations of other chapters are in progress.
Summary
I want an S-Rank skill too! I want it so badly, I could die for it!
[You have awakened an S-Rank skill.] [But it only works when you die.]
Eh !? WHAT IS THE POINT OF GETTING ONE IF I DIE !?
Please share your thoughts to rate and score...
Yes good very much like a lot of good read this pleze very good strymuch like very good laugh and stuff like this I do very good plots an stuf
View Details
A good novel with an unexpected plot sometimes. The character of the protagonist is also likable and funny. One of the best novels I have read this year.
View Details
Its a pretty good novel and has been very enjoyable so far. It had much of what I was looking for. An "outside the box" protagonist who improves over the course of the story and fleshed out characters who don't feel like they're just 2d. Its a very enjoyable read
View Details