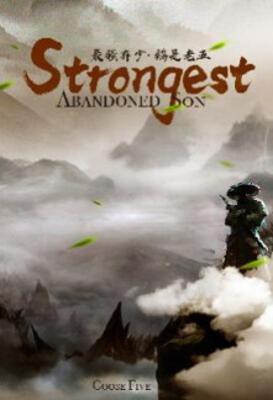 Strongest Abandoned Son (Web Novel)
2264 Chapters 244K Views 190 Bookmarked Completed Status
The Strongest Abandoned Son (Web Novel) novel is a popular light novel covering Xianxia, Supernatural, and Romance genres. Written by the Author Goose Five. 2264 chapters have been translated and translation of all chapters was completed.
Summary
When Ye Mo suddenly woke up, he realized that everything around him seemed to have changed: He has been transmigrated into the modern Earth where spiritual energy is scarce. His pretty master from his former world was nowhere to be seen. Most importantly, he found himself in the body of a young man who has been abandoned by his clan for an embarrassing reason…
Please share your thoughts to rate and score...
Think of a man, despite being impotent, all the women in the world (including probably the women in his family) wet their underwear when they see the main character. Why would a female soldier who survived a war immediately imagine someone she didn't know for marriage? Why is the main character who is the vicut of testosterone? it's ridiculous and I wouldn't suggest.