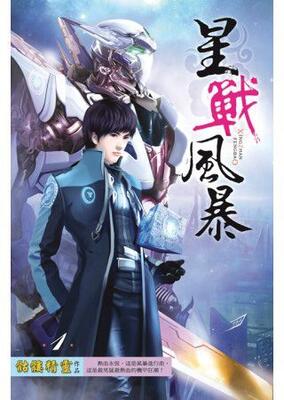 Tempest of the Stellar War
Stellar War Storm
book 1443 Chapters supervised_user_circle 283K Views bookmark 245 Bookmarked Completed Status
Last Update
10 months ago
Tempest of the Stellar War novel is a popular light novel covering Action, Adventure, and Comedy genres. Written by the Author Skeleton Wizard. 1443 chapters have been translated and translation of all chapters was completed.
Summary
In a distant future, the empires of mankind span the galaxy, and glorious Earth has devolved into a peripheral backwater.
In Shanjing city in the Asian region, Wang Zheng's dreams of becoming a mech pilot are crushed when his college entrance exam genetic score turns out a pathetic twenty eight, barely above an animal.
To make things worse, people get the impression he attempted suicide after being rejected by the campus beauty.
Then the closest thing to a family he has, the old man in the book store across the road, goes missing, leaving him only a mysterious birthday present.
Please share your thoughts to rate and score...
At first i thought this novel was about mecha and high end technology, boy oh boy i was wrong. This is about cultivation combine with mecha and its not working at all and those things make the story bland. I dont know about the obsession of chinese author with cultivation and martial arts, as far as i know, the chinese novel who contain those things usually bad and so far, im not wrong. The dialoge in this novel also very bad. The story also mediocre like other chinese novel, for example : there is rich guy who mock poor guy and turn out that poor guy is strong and knew another strong guy or girl who the mocking rich guy fear. And one thing, all the male character except the protagonist are always lusting and perv out at women. If u want good chinese novels, i suggest you to read Supreme Magus and The Legendary Mechanic. Both of them have good storyline and good character development.
Its mediocre at best. 1-500 the story is still good. In elite academy x arc, the story became unbearable because of zhang shan. I dont know why the author decided to make him lusting at every girl, that is bad character development. Not just zhang shan also yan xiaso.
only one complant with the book it seems unfinished but besides that amazing.
the book has evry thing it needs from action and romanse to calm panrts full of emotin. it what all book need to be. could work on the ending though