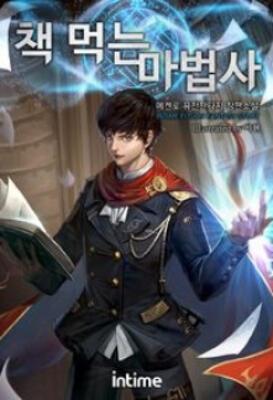 The Book Eating Magician
400 Chapters 347K Views 439 Bookmarked Completed Status
Categories
The The Book Eating Magician novel is a popular light novel covering Action, Adventure, and Fantasy genres. Written by the Author McEnroe. 400 chapters have been translated and translation of all chapters was completed.
Summary
['Lightning Magic Primer' has been consumed. Your understanding is very high.] [The 2nd Circle magic 'Lightning Bolt' has been acquired.] The unprecedented magician who will eat all the magic books of the world has appeared !
Please share your thoughts to rate and score...
It was an amazing ride. An pleasant adventure, with Theodore Miller who began at the bottom, and climbed all the way up.

Recommended for anyone, who likes MC´s who grow strong, and are smart.
View Details
This is interesting story about theodor who meet a gluttony and rise to became a great magician but i want the story about theo and his family mooreee with his brother leo (╥﹏╥)
View Details
It has a surprising amount of depths when you dig into the story. It has many facets left untouched or unfinished, but that's fine. No work is perfect. For a 400chapters story, this is one of the few i would rate 4.5-5/5. It is cheesy at times, and plot armor called eating books and stuff, but that's fine as well, as it was established from the synopsis/title that he ate things.

Overall, recommended to anyone who has some time to spare. It's short enough that it doesn't take months to read, and long enough to keep you entertained regardless of some time jumps.
View Details