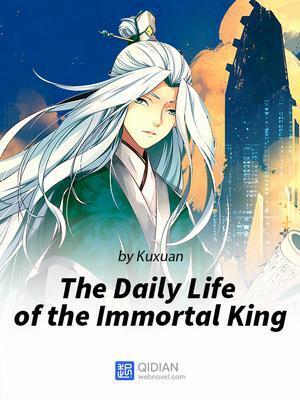 The Daily Life of the Immortal King
book 1176 Chapters supervised_user_circle 158K Views bookmark 245 Bookmarked Ongoing Status
The Daily Life of the Immortal King novel is a popular light novel covering Adventure, Comedy, and School Life genres. Written by the Author Kuxuan. 1176 chapters have been translated and translations of other chapters are in progress.
Summary
As a cultivation genius who has achieved a new realm every two years since he was a year old, Wang Ling is a near-invincible existence with prowess far beyond his control. But now that he's sixteen, he faces his greatest battle yet – Senior High School. With one challenge after another popping up, his plans for a low-key high school life seem further and further away…
Wang Ling: I just want to eat my crispy noodle snacks in peace…
Father Wang: If you're careless enough to destroy the country, it's coming out of your pocket money.
Wang Ling: It's not my fault that the backlash from punching me kills you.
Please share your thoughts to rate and score...
Love this novel. It makes me laugh and cringe. Still Father Wang is an asshole. Wang ling is also an asshole. Mother Wang and Grampa are cool. Teacher Pan is an asshole.
Actually this web novel have a pretty good start and it is actually quite good but the problem for me is when the author introduces something new the impact coming from that dark forces are not being maximize to a certain extent and that the author tend to forget that they have made some organization but they are forgotten. this web novel have a lot of potential but when you are in a later stages of reading this novel you can sense that the author have lost some passion in making this series which makes me kind of sad :(
Although this novel is fairly unknown, it has been one of my favourites since I started reading it in 2018 (I only just found this site). It is fairly light hearted and a bit similar to Saiki K although it differentiates later, it may not have updated in 4 months which kills me but it is a good relaxing and highly amusing read.

Further note for those who came from who are hesitating because they know the anime, it is absolutely nothing like that and is many MANY times better in my opinion.