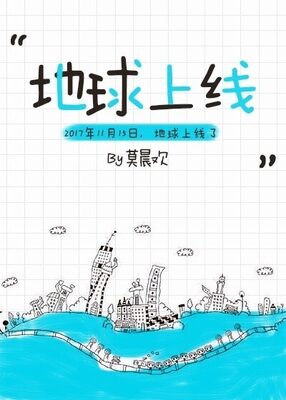 The Earth is Online
book 245 Chapters supervised_user_circle 31.1K Views bookmark 197 Bookmarked Completed Status
The Earth is Online novel is a popular light novel covering Action, Adventure, and Drama genres. Written by the Author Mo Chen Huan. 245 chapters have been translated and translation of all chapters was completed.
Summary
Six months ago, tens of thousands of black phantom towers appeared all over the world, floating above the cities. Chemists, physicists, religious people… all of them could do nothing.
Six months later, people became used to the towers and no longer paid them attention.
One day, Tang Mo saw a flying insect crash into it instead of going through it. The next day, a sharp and clear child-like voice issued an announcement to all humans.
"Ding dong! November 15th, 2017. The earth is online."
The black tower's three iron-clad rules:
1. Everything is explained by the black tower.
2. 6 o'clock to 18 o'clock is the game time.
3. All players, please strive to attack the tower.
Please share your thoughts to rate and score...
It's interesting how the story goes full circle, while I admit there may be clichés that can be found in the story, it is a very enjoyable read due to the instances perpetrated by the tower and the mental capabilities of the MCs and their companions. There are interesting personalities in the story and can portray the desperation and determination of humanity to survive. It does not only sate your eagerness for action and adventure but also stimulates your mind into thinking of a way the characters could pass the instances. All in all it was a very interesting read and I hope that the new readers would come to enjoy this story, as they read through it. My thanks to the Author and this novel's translators.
For you who love puzzles and mystery, this one is for you. This novel has the yaoi content, it was kinda slow but that what teased you. I love how the romance developed. There were words that were mistranslated but still bearable to be read.
Muito boa a história amei os personagens principais e foi bem construida principalmente se pensarmos nks desafios que eles sao submetidos durante