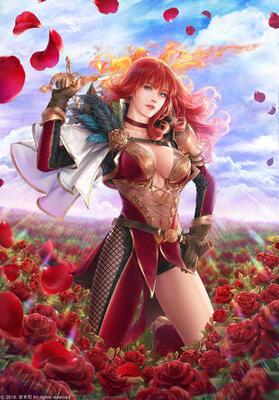 The Second Coming of Gluttony (Web Novel)
The Second Coming of Avarice
438 Chapters 103K Views 429 Bookmarked Ongoing Status
The The Second Coming of Gluttony (Web Novel) novel is a popular light novel covering Action, Adventure, and Drama genres. Written by the Author Roh Yu-Jin. 438 chapters have been translated and translations of other chapters are in progress.
Summary
He was an addict, a loser, a despicable human being.
But, one fleeting dream that may not be a dream at all reawakens his once-lost senses.
Possessing a very unique ability, he will use that, and the dream, to forge his path in the world now known as the Lost Paradise.
==============================
"The son of god Gula has returned."
I was lost in the world of gambling.
I turned my back on my family and even betrayed my lover.
I wasted every day of my life.
It was a life of trash.
The reality told me thus:
That I would amount to nothing no matter what I did.
In order to change my pathetic life, I chose fantasy, instead.
Even then, it was the same story.
I wondered if salvation would come at the end of the long road.
But, I was forced to kneel down in defeat in front of a powerful entity.
The tower I built up with my own hands crumbled into nothingness.
Just for once, I dearly wished to know the truth about myself.
– Come closer, my child…
I will not hold back this time.
Please share your thoughts to rate and score...
I honestly love it ngl the whole story is one of the best I've read on this platform. I literally spent 16 hours consecutively for two days to finish everything.
View Details
Good shit right here. MC isn't an asshole and respects the people he meets. That being said..He isn't a pushover and will kill a mother fucker when necessary! NICE!
View Details
bruh where do i even start. THIS IS GOLD. like a damn emotional rollercoaster. This is the type of novel where you literally get of your chair and start jumping because of how hype this is.
View Details