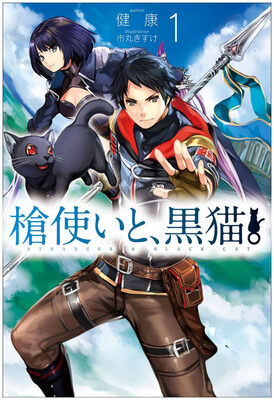 The Spearmaster and the Black Cat
Stranger & Black Cat
book 249 Chapters supervised_user_circle 24.3K Views bookmark 188 Bookmarked Ongoing Status
The Spearmaster and the Black Cat novel is a popular light novel covering Action, Adventure, and Ecchi genres. Written by the Author Kenkō. 249 chapters have been translated and translations of other chapters are in progress.
Summary
After a tear in reality pulls Kagari Shuya into a white room he discovers a futuristic interface for reincarnating in a different world. After looking through the different races and skills he unlocks a new race, Lucivault, a type of vampire with none of its characteristic weaknesses. All set to start his life in a new world, Shuya is confused to discover that he is enveloped in darkness. As it turns out something went wrong when he was transported and instead of appearing where he was supposed to, he appeared in an underground cave. Shuya faces untold dangers, runs for his life, before finding his way out of the underground world. After escaping he meets his Shishou and begins to learn to fight with a spear. There is also a cute black cat named Rollo.
No review has been written yet. Please share your thoughts to rate and score...