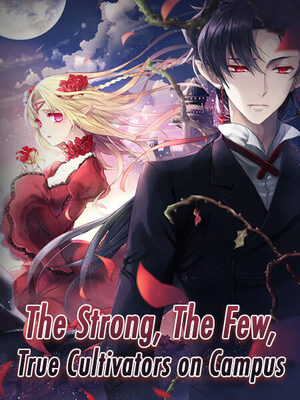 The Strong, The Few, True Cultivators on Campus
Xiu Zhen Qiang Shao Zai Xiaoyuan
book 309 Chapters supervised_user_circle 72.8K Views bookmark 201 Bookmarked Ongoing Status
The Strong, The Few, True Cultivators on Campus novel is a popular light novel covering Action, Ecchi, and Harem genres. Written by the Author Đường Tiêu. 309 chapters have been translated and translations of other chapters are in progress.
Summary
In order to live he must get close to girls, what kind of rule is this? Tang Zheng possess the Nine Yang Saint Body, a rare body constitution that is hard to come across within a millennium, yet he must absorb pure Yin energy to stay alive. In order to live, he will fight! Absolute campus belles, goddess teachers, charming housewives, haughty lolis… all kinds of woman walk into his life causing him to be surrounded by beauties!
No review has been written yet. Please share your thoughts to rate and score...