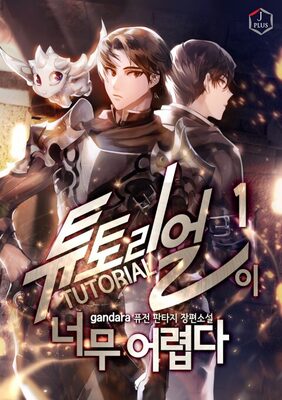 The Tutorial Is Too Hard
351 Chapters 129K Views 474 Bookmarked Ongoing Status
Categories
The The Tutorial Is Too Hard novel is a popular light novel covering Action, Adventure, and Comedy genres. Written by the Author Gandara. 351 chapters have been translated and translations of other chapters are in progress.
Summary
On a normal boring day, a message appears, inviting him to a Tutorial.
A tale about Lee Ho Jae and his escape from the Tutorial.
But he just happened to choose the hardest possible difficulty: Hell.
Please share your thoughts to rate and score...
Não sou bom em críticas mas para qualquer brasileiro interessado aqui vai minha opinião
O crescimento do personagem é de certa forma rápido já que em 300 capítulos ele tem o poder que em outras novels se vê na metade para o final da obra mas a escrita do autor é um pouco lenta o que faz parecer que passou muito tempo.O mc tem uma personalidade teimosa,solitária,agressiva e um pouco dependente de algumas pessoas que ele considera importante.O único ponto negativo da história do meu ponto de vista é que o mc tem alguns momentos em que tem problemas psicológicos não é ruim considerando sua situação mas pessoalmente acho chato.obrigado por ler
View Details
Great read.. Really liked the personality of MC..Not giving any spoilers,but MC reminds me of Weed from Legendary Moonlight Sculptor in a way he grinds his Skill Level even when resting.. Storyline, character development, all points are noteworthy..
View Details
Fantastic story. I love how it combines the ideas of a hero that is growing in strength and one that is strong beyond all belief. It also does a good job of showing skill improvement without feeling like that is all that matters. There are an absurd number of author's notes in the early chapters, but they become less common after a while.
View Details