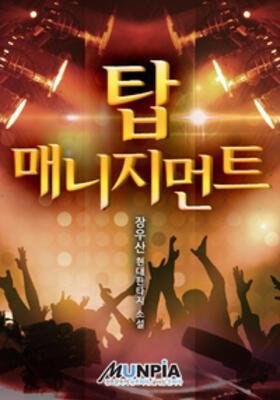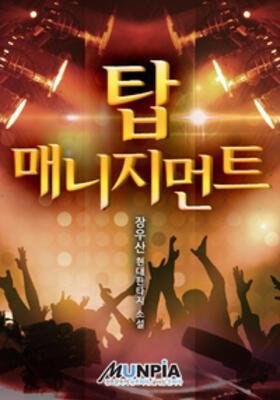 Top Management
219 Chapters 61.8K Views 210 Bookmarked Completed Status
Categories
Top Management novel is a popular light novel covering Comedy, Drama, and Seinen genres. Written by the Author Long Umbrella. 219 chapters have been translated and translation of all chapters was completed.
Summary
Jung Sunwoo was an average man. He had just taken his first job at W&U, a celebrity management company, as a manager. He could finally achieve his dream of being the manager of a world-famous actor or actress. On his way to work, he fell into what appeared to be a lucid dream about his future. As he went on with his day, he realized it may not have simply been a lucid dream.
Please share your thoughts to rate and score...

lnwUser31075
Top Management is one of the most well-written Korean novels in my opinion. Surprisingly, what first caught my attention was the prologue. It perfectly explained Sunwoo's personality of being unable to turn away from the answer and glimpses of the future.

It was fun seeing him wreck his brains trying to figure out the best course to take, and I admire his effort to do so. However, what I love most about the MC is when he self-reflects and doubts his future. He began to question the kind of people he surrounds himself with and whether or not people are capable of change. I love the inner monologues he has that shows his mature and rational way of thinking. The supporting characters around him are also well fleshed out. Especially when compared to other novels like God of Music where the supporting characters are just there to flatter the MC's ego. In Top Management, Sunwoo works step-by-step to establish trust in the relationships he has. He also has a bottom line and a clear mindset. I also like it when MC's brother becomes his pillar and he comes to him for advice whenever he's stuck, it just shows how much he values his family and why it's never good to keep everything to yourself. He channels his thoughts and feelings to people he trust in a wholesome way.

All in all, it's a very good novel and I hope one day the author can come out of hiatus and finish the novel.
ARXK
The plot is great with decent world building and depth of characters. It also has a good pace until it went on hiatus which is a huge shame. His "golden finger" isn't OP like most other novels( thumbs up from me) Doubt it will continue since it's been a long time but it's worth the read. P.S It stops right before a major cliffhanger