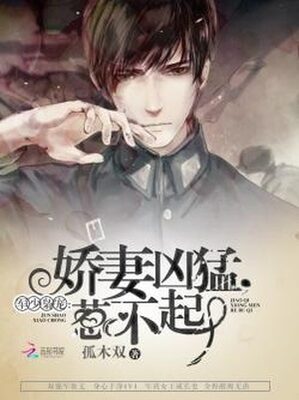 Wife is Fierce, Don't Mess With Her! novel is a popular light novel covering Josei, and Romance genres. Written by the Author Gu Mushuang. 892 chapters have been translated and translation of all chapters was completed.
Summary
Once Gu Qingjiu, she was fortunate enough to be born in the "best" family, ended up having a miserable and unjust life.
Reliving her life once more, Gu Qingjiu chooses to enlist in the military and bear the toughest hardships she has ever faced. Everyone says that she's the least possible person to join the special forces. However, she manages to prove all of them wrong.
Good-for-nothing? Who's the good-for-nothing? Is she a good-for-nothing when she can throw all of them onto the floor in a fight? Is she a good-for-nothing when she has results better than everyone else? She'll prove all of them wrong.
Enter Helian Niancheng, the well-known, youngest major-general in Beijing. A banishment sends him into the basic ranks in a military camp as a new recruit. From then on, he meets a person that makes him dote on and protect at all costs, his beloved. However, his beloved is only focused on fighting and killing. Major-general Helian declares this to be a very bad, a very terrible situation. Yet, Gu Qingjiu merely replies,
"Scram! Lower your gun if you dare!"