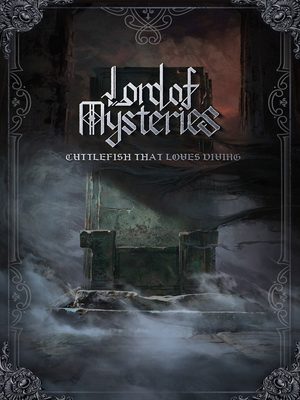 Lord of the Mysteries (WN)
序列 的 戰爭 the most high
1415 Chapters 269K Views 163 Bookmarked Ongoing Status
Categories
The Lord of the Mysteries (WN) novel is a popular light novel covering Action, Adventure, and Fantasy genres. Written by the Author Cuttlefish That Loves Diving. 1415 chapters have been translated and translations of other chapters are in progress.
Summary
In the waves of steam and machinery, who could achieve extraordinary? In the fogs of history and darkness, who was whispering? I woke up from the realm of mysteries and opened my eyes to the world.
Firearms, cannons, battleships, airships, and difference machines. Potions, divination, curses, hanged-man, and sealed artifacts… The lights shone brightly, yet the secrets of the world were never far away. This was a legend of the "Fool".
Please share your thoughts to rate and score...
This stroy can be considered that takes the character time to develop and at the story to develop. The stroy set in Victorian era with gods and magic. It's not typical Chinese novel where MC becomes suddenly OP, with those arrongnet characters. It's stroy follows it's own style.
View Details
As you read on the summary this is a story of transmigrator waking up in a world of steam and machinery , superpowers and gods.

This novel is really heavy with the mysticism setting but it's really enjoyable to read I'd recommend it.
View Details